Josephine's Notebook
Mar 03
Josephine's Notebook turned 7 today!
(Source: assets)
Feb 23
"Refusing to allow people to be paid less than a living wage preserves to us our own market. There is absolutely no use in producing anything if you gradually reduce the number of people able to buy even the cheapest products. The only way to preserve our markets is an adequate wage." — Eleanor Roosevelt
Feb 21
steppauseturnpausepivotstepstep:

"Mommy, Guinevere looks like me!"

Uhh, yeah a bit.

this is why all sorts of representation is important. i dont know this little girl, but i want this little girl to be psyched to jump into entertainment as escapism.

EEEEEEEEEEEEEEEEEEEEEEEEEEEEEEEEEEEEEE
"Oh Piers. Let's sit down and have a talk shall we? Cisphobia and misandry are not real things. They are words that people made up to describe individual actions that they took to be threatening and paint them as a society wide vendetta against the white menz." — Olivia, Cisphobia and Misandry: Totes Real
Feb 18
"I know this isn't going to be a popular opinion, but I'm gay, and I don't think there's nearly as much discrimination as people claim. Don't get me wrong, I've experienced discrimination. But it hasn't been a huge factor in my life. I feel like a lot of people bring discrimination on themselves by getting in people's faces too much. They like to say: 'Accept me or else!' They go around demanding respect as a member of a group, instead of earning respect as an individual. And that sort of behavior invites discrimination. I've never demanded respect because I was gay, and I haven't experienced much discrimination when people find out that I am."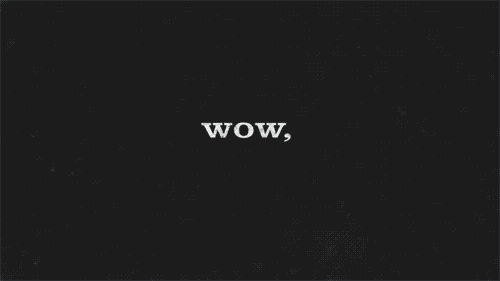 Nun, 84, is sentenced to nearly 3 years in prison for nuclear protest

Associated Press: An 84-year-old nun has been sentenced to nearly three years in prison for breaking into and defacing a storage bunker holding bomb-grade uranium in a peace demonstration at a Tennessee weapons plant.
Megan Rice was sentenced Tuesday along with activists Greg Boertje-Obed and Michael Walli. The men were sentenced to more than five years in prison.

Photo: Greg Boertje-Obed, left, Sister Megan Rice and Michael Walli after a hearing in Knoxville, Tenn. / Reuters
Fuck this shit.
Feb 17
yr-little-hoodrat-friend asked: Yo, at first I had my doubts about this new pope, but I gotta say he's completely won me over. He's by far the kindest, most charming leader an international organisation devoted to homophobia, misogyny and pedophilia has ever had. Good job.
That's about right.
[video]
Feb 10
[video]
Feb 09
Feb 06
Hello, snow!
Feb 03
Elizabeth Warren Proposes Replacing Payday Lenders With The Post Office -
Really interesting idea from Warren. According to ThinkProgress, "roughly six in 10 post offices nationwide are in what the USPS report calls 'bank deserts' — zip codes with either one or zero bank branches." 
Yes!
[video]
Feb 02
[video]
Jan 30
[video]