Josephine's Notebook
Apr 16
[video]
Apr 07
"That sentence – that motivation for the report – may show deep, emotional feeling on the part of the senator, but I don't think it leads you to an objective report." — Former CIA and NSA director MIchael Hayden, on Sen. Diane Feinstein's motivations behind the CIA interrogation report: to "ensure that an un-American, brutal program of detention and interrogation will never again be considered or permitted." (via officialssay)
Sexist piece of shit.
Mar 31
[video]
Mar 29
"You mean the generation that paid three times as much for college to enter a job market with triple the unemployment isn't interested in purchasing the assets of the generation who just blew an enormous housing bubble and kept it from popping through quantitative easing and out-and-out federal support? Curious." — When comments are better than the article, Atlantic edition ("The Cheapest Generation: Why Millennials aren't buying cars or houses, and what that means for the economy")
(Source: bostonreview, via misandry-mermaid)
Mar 23
[video]
Mar 20
We won't speak about how it was 33 degrees this morning…
(via theashleyclements)
Mar 16
[video]
Mar 10
"

Olivia, my eldest daughter, caught measles when she was seven years old. As the illness took its usual course I can remember reading to her often in bed and not feeling particularly alarmed about it. Then one morning, when she was well on the road to recovery, I was sitting on her bed showing her how to fashion little animals out of coloured pipe-cleaners, and when it came to her turn to make one herself, I noticed that her fingers and her mind were not working together and she couldn't do anything.

"Are you feeling all right?" I asked her.

"I feel all sleepy, " she said.

In an hour, she was unconscious. In twelve hours she was dead.

The measles had turned into a terrible thing called measles encephalitis and there was nothing the doctors could do to save her.

That was twenty-four years ago in 1962, but even now, if a child with measles happens to develop the same deadly reaction from measles as Olivia did, there would still be nothing the doctors could do to help her.

On the other hand, there is today something that parents can do to make sure that this sort of tragedy does not happen to a child of theirs. They can insist that their child is immunised against measles. I was unable to do that for Olivia in 1962 because in those days a reliable measles vaccine had not been discovered. Today a good and safe vaccine is available to every family and all you have to do is to ask your doctor to administer it.

It is not yet generally accepted that measles can be a dangerous illness.

Believe me, it is. In my opinion parents who now refuse to have their children immunised are putting the lives of those children at risk.

In America, where measles immunisation is compulsory, measles like smallpox, has been virtually wiped out.

Here in Britain, because so many parents refuse, either out of obstinacy or ignorance or fear, to allow their children to be immunised, we still have a hundred thousand cases of measles every year.

Out of those, more than 10,000 will suffer side effects of one kind or another.

At least 10,000 will develop ear or chest infections.

About 20 will die.

LET THAT SINK IN.

Every year around 20 children will die in Britain from measles.

So what about the risks that your children will run from being immunised?

They are almost non-existent. Listen to this. In a district of around 300,000 people, there will be only one child every 250 years who will develop serious side effects from measles immunisation! That is about a million to one chance. I should think there would be more chance of your child choking to death on a chocolate bar than of becoming seriously ill from a measles immunisation.

So what on earth are you worrying about?

It really is almost a crime to allow your child to go unimmunised.

" —

Roald Dahl, 1986

(via brain-confetti)

TEAM VACCINE

(via watchoutfordinosaurs)

NINETEEN EIGHTY SIX.

roald dahl was calling out the anti-vaccination movement as self indulgent bullshit //thirty god damn years ago//.

(via ultralaser)

Over 1,000 preventable deaths and 128,000 preventable illnesses since 2007 and counting

And this is only in recent history. I can't imagine the numbers if we had data all the way back to 1986.

(via autistiel)

And thanks to anti-vaxxers, measles is back in the United States.

(via thebicker)

(via bookoisseur)
Mar 03
Josephine's Notebook turned 7 today!
(Source: assets)
Feb 23
"Refusing to allow people to be paid less than a living wage preserves to us our own market. There is absolutely no use in producing anything if you gradually reduce the number of people able to buy even the cheapest products. The only way to preserve our markets is an adequate wage." — Eleanor Roosevelt
Feb 21
steppauseturnpausepivotstepstep:

"Mommy, Guinevere looks like me!"

Uhh, yeah a bit.

this is why all sorts of representation is important. i dont know this little girl, but i want this little girl to be psyched to jump into entertainment as escapism.

EEEEEEEEEEEEEEEEEEEEEEEEEEEEEEEEEEEEEE
"Oh Piers. Let's sit down and have a talk shall we? Cisphobia and misandry are not real things. They are words that people made up to describe individual actions that they took to be threatening and paint them as a society wide vendetta against the white menz." — Olivia, Cisphobia and Misandry: Totes Real
Feb 18
"I know this isn't going to be a popular opinion, but I'm gay, and I don't think there's nearly as much discrimination as people claim. Don't get me wrong, I've experienced discrimination. But it hasn't been a huge factor in my life. I feel like a lot of people bring discrimination on themselves by getting in people's faces too much. They like to say: 'Accept me or else!' They go around demanding respect as a member of a group, instead of earning respect as an individual. And that sort of behavior invites discrimination. I've never demanded respect because I was gay, and I haven't experienced much discrimination when people find out that I am."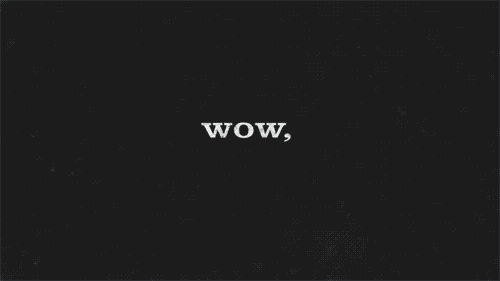 Nun, 84, is sentenced to nearly 3 years in prison for nuclear protest

Associated Press: An 84-year-old nun has been sentenced to nearly three years in prison for breaking into and defacing a storage bunker holding bomb-grade uranium in a peace demonstration at a Tennessee weapons plant.
Megan Rice was sentenced Tuesday along with activists Greg Boertje-Obed and Michael Walli. The men were sentenced to more than five years in prison.

Photo: Greg Boertje-Obed, left, Sister Megan Rice and Michael Walli after a hearing in Knoxville, Tenn. / Reuters
Fuck this shit.
Feb 17
yr-little-hoodrat-friend asked: Yo, at first I had my doubts about this new pope, but I gotta say he's completely won me over. He's by far the kindest, most charming leader an international organisation devoted to homophobia, misogyny and pedophilia has ever had. Good job.
That's about right.